Wholesale Retro Robots Mobile - MSRP $189.00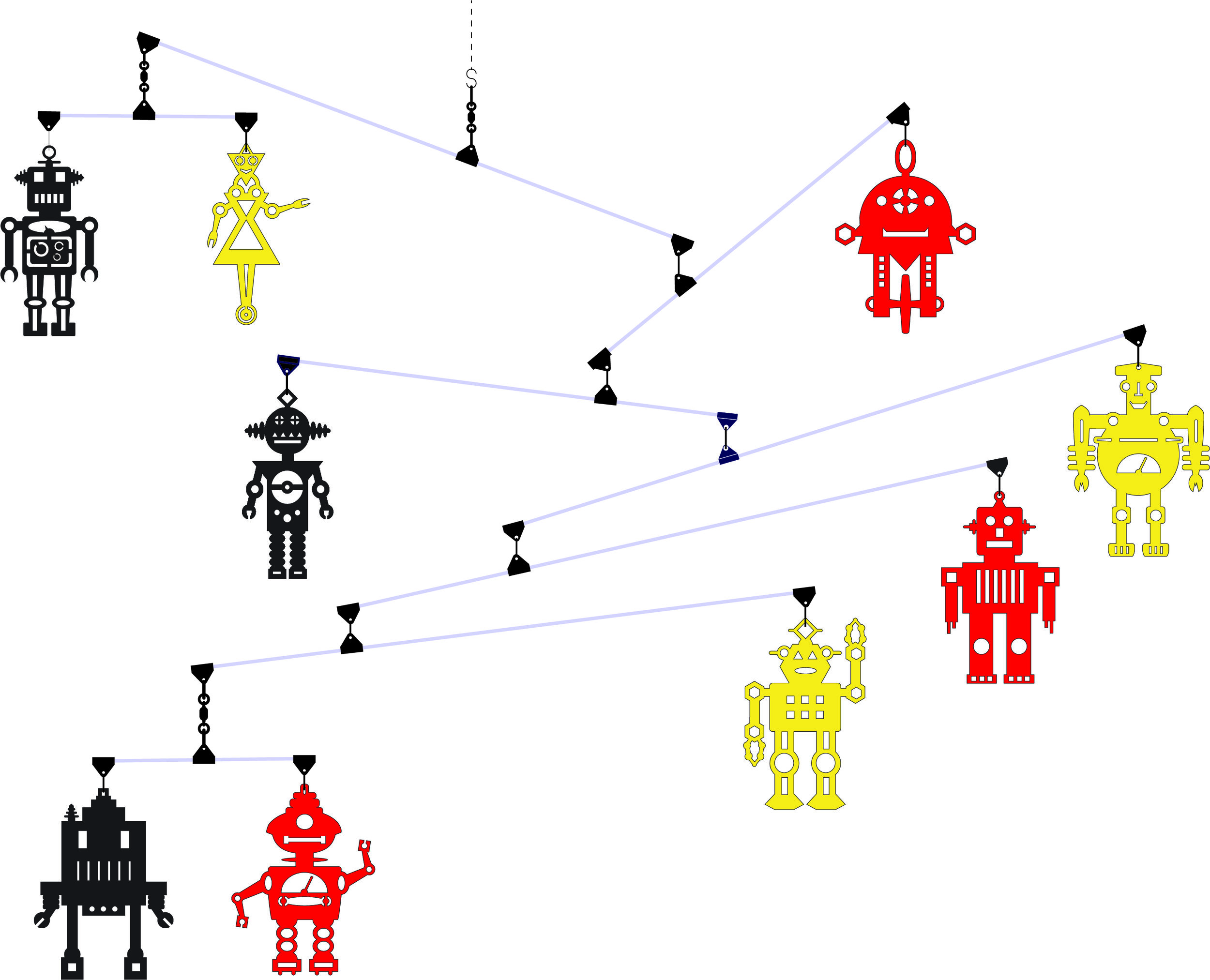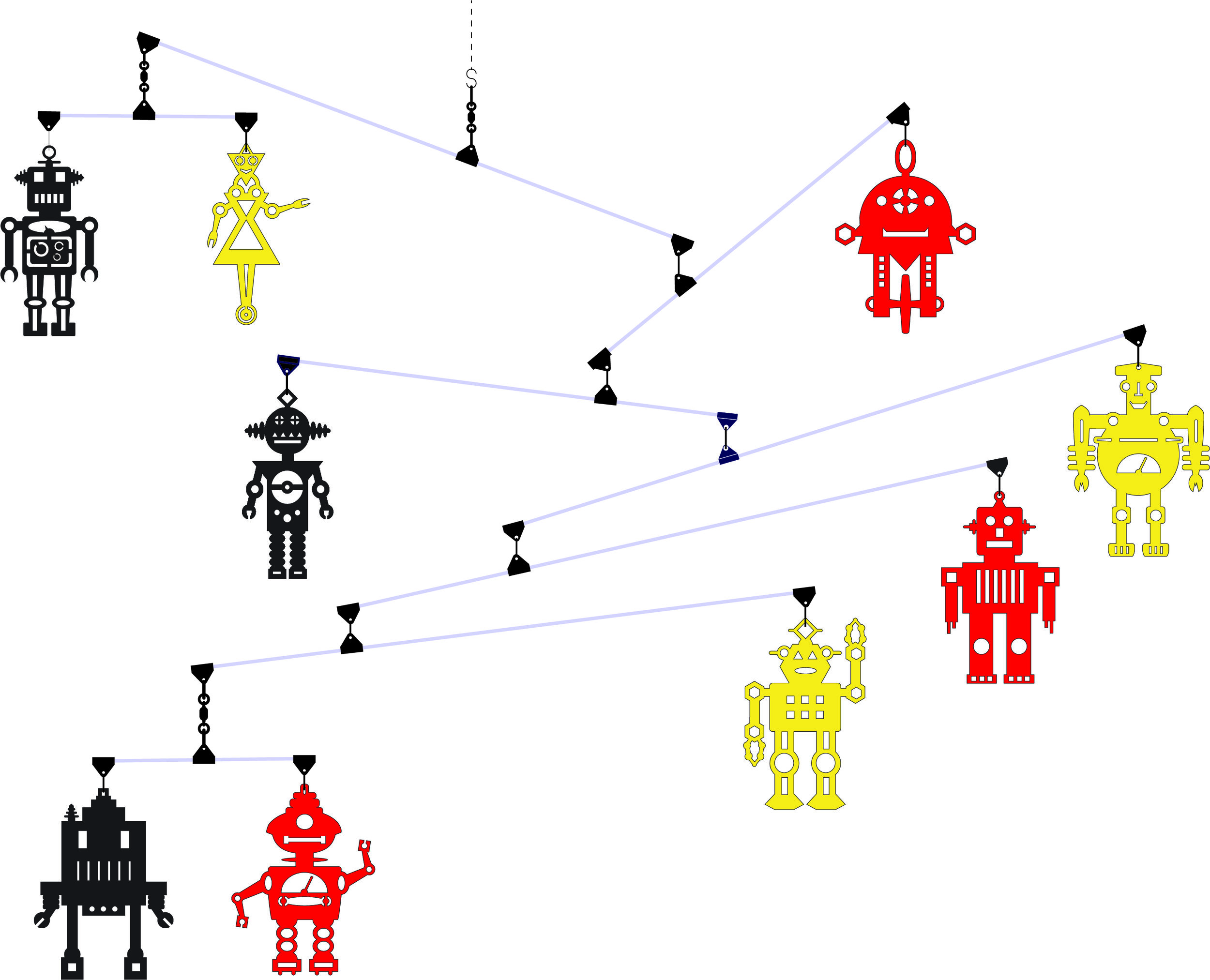 Wholesale Retro Robots Mobile - MSRP $189.00
A perfect gift for that Sci-Fi loving special someone in your life! Retro Robots mobile features nine nineteen fifties designed whimsical, fun, colorful robots; there is three articulation points (movement) too so a slight breeze sends them all dancing around in midair.
Materials: Lite weight 3D printed plastic shapes, connectors and stainless-steel clasps and rods.
Size: W 2' 9" x H 2'
Weight 15.80 ounces
Fully assembled. Ready to hang right out of the box!